Welcome to Our Practice!
We are located in the Aspen Building closer to the North Side of the Campus, directly next-door to the Cancer Center. The Aspen Building does offer Valet services through the PMC Co. for $4 per vehicle between 8:00 am – 4:00 pm.
You may also use the main Skyridge hospital entrance and valet park for $4. Once you enter main hospital lobby go left and follow the hallway left through the double doors, past the pharmacy on your left and take elevators On the left up to second floor.
Click here to read more about our Valet Services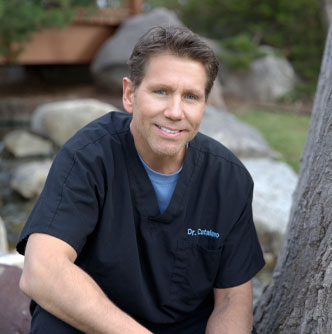 We are looking forward to making your Oral Surgery experience a positive one!
Dr. Catalano sets the standard for Oral Surgery Excellence
Dr. Catalano believes in treating each patient with respect and compassion, just as he would his own family member. It is our promise, as a team of highly trained professionals, to provide you and your family with the best dental care possible.
Dr. Catalano specializes in wisdom teeth removal, extractions, bone and soft tissue regeneration, custom implantology, removal of tissue lesions, and expose and bond procedures. He offers in office IV Sedation as well as other sedation options to make your procedure more comfortable and relaxing for you. Our office is taking all measures to ensure a clean and safe environment for our patients and staff members during the current pandemic. We are here to help!